Smarter solutions for online business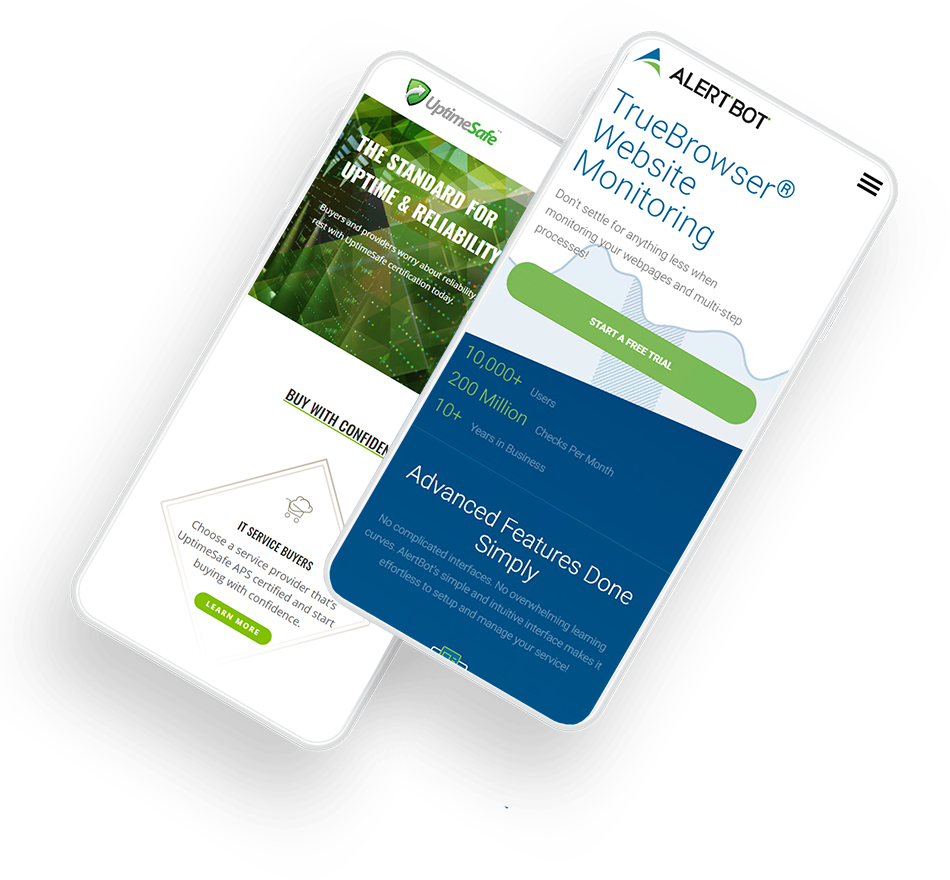 Businesses strive every day to meet the demands and challenges presented by the ever-changing Internet and network environment.
InfoGenius has the information and services they need to succeed.
Leader in Website Monitoring
AlertBot provides industry-leading web application monitoring. Thousands of companies trust AlertBot to continuously monitor their mission critical websites for errors and performance that affect their users' experiences. Businesses choose AlertBot to help them increase revenue and protect their online image by ensuring a first class website experience for all their customers.
ELayer has drawn on InfoGenius' extensive history and experience in the Website Monitoring market to create a next generation website monitoring solution for Enterprises that redefines the industry. With advances such as ELayer's TrueBrowser™ Technology and its Real-time Transaction Engine, ELayer is able to deliver a level of testing accuracy and realism unsurpassed in the industry.
UptimeSafe helps service providers market their service reliability to IT buyers. Service reliability is a major concern for IT buyers and a major differentiator for service providers in the web hosting, SaaS (software-as-a-service), and transactional services industry. UptimeSafe addresses these unique challenges and offers an Uptime Certification service – the first of its kind.